Why choose serviced apartments when travelling with kids?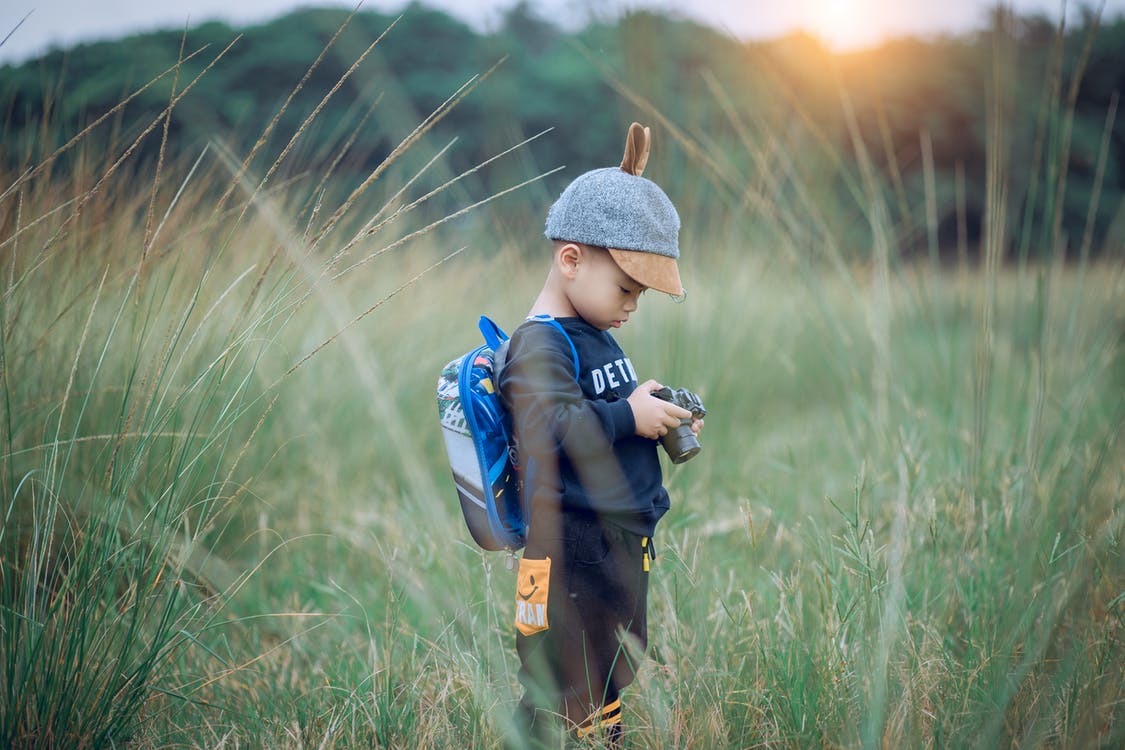 Have you ever gone on a trip with your family and wanted a private living room for your family members to hang out? A suite at a hotel would definitely provide you with that comfort but it would also come with a price. Alternatively, if you rent an apartment/ condo rental, you would get the needed space at a reasonable price but would have to give up on the assistances and services you would receive from staying at a hotel (and believe me, when you are in a foreign country that you do not speak the language, having someone there available to assist you 24/7 is one of the best feeling ever, especially when you are travelling with kids).
Let's take a closer look at 4 reasons why serviced apartment is a perfect choice;
1. Space
One Bedroom Apartments, and even studios, offered at serviced apartment would usually comes with added living space for you to relax and have your own little corner to take a break from all that is going on.
Some serviced apartments, like us at the Kannas Serviced Apartment, would even have a bathtub available for you to spoil yourself with after a long day of exploration!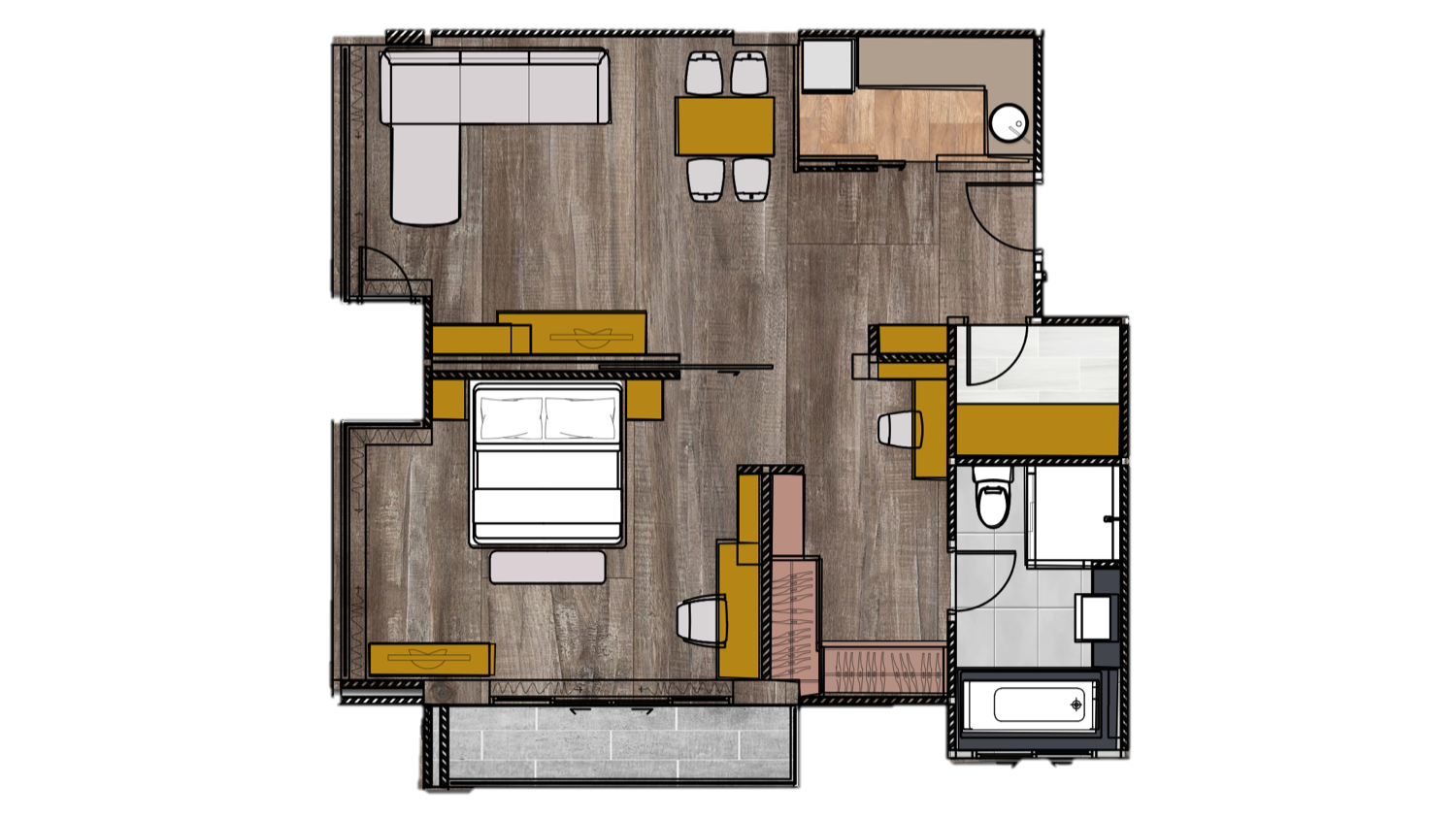 The example floor plan shown is our One Bedroom Executive Apartment whereby it is decorated in a modern, contemporary design with a fully equipped, closed kitchen, a large living room, a storage room that comes with a washing machine, a walk-in closet, a balcony and a bathtub.
2. Cost
The price range for 1 night at a serviced apartment for 2 persons here in Chiang Mai would be from 800THB - 4,000THB (26USD – 130USD or 20GBP – 98GBP) per night depending on how fancy you would go for, whereas at a reasonable standard 4-star hotel, the price would ranges from 1,000THB – 7,000THB (32USD – 226USD or 25GBP – 171GBP) per night.
Here at the Kannas Serviced Apartment, our price ranges from 1,150THB (Studios – equivalent to a standard) – 3,000THB per night (One Bedroom Executive – equivalent to those of a suite at a hotel).
3. Kitchen
With your own private kitchen, you will get to experience how a true local live i.e. you would need to go shopping for local ingredients at local grocery store, markets, supermarkets or even convenience store and have a traditional home cooked meal. If you have specific dietary requirements, having a kitchen is a heaven on earth while travelling as well.
4. Services
If you are feeling like all the new cultures and experiences and a bit too overwhelming or if you would like a true local insight or simply want someone that can communicate with locals for you, serviced apartments would usually have a 24 hours receptionist, along with housekeepers, security guards and maintenance team available on-site to assist you.
---
For more information about us, please kindly contact us via:
Website : https://www.thekannas.com/
Facebook : https://www.facebook.com/thekannas/
Phone number : +66 (0) 61-265-8080
Address : Kannas Serviced Apartment, 308 Moo 3 Superhighway Road, Tumbon Changpuak Amphor Muang, Chiang Mai, Thailand, 50300
#kannasservicedapartment #chiangmai #thailand #monthly #stay #rental #serviced #apartment #longstay #chiangmaimonthlyrental