What is a Serviced Apartment?
What is a Serviced Apartment?
Chiang Mai, Thailand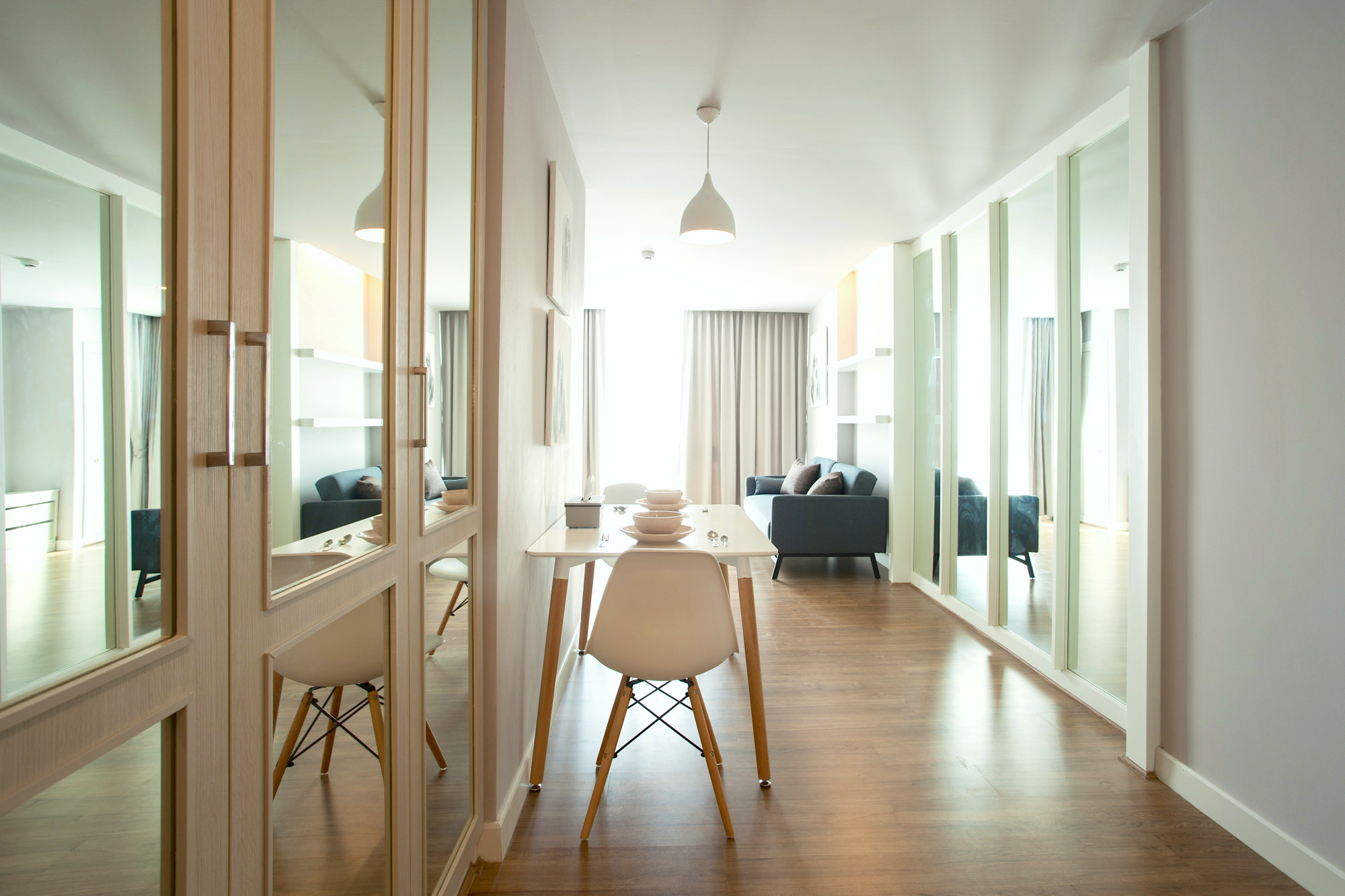 What is a serviced apartment?
A serviced apartment is a mixture of a hotel and a condo whereby it offers the services and facilities as of a hotel but the convenience, added space, higher privacy and a sense of locality as of a condo/ a home (definition given by the Association of Serviced Apartment Providers).
With a more reasonable price added to the package, serviced apartment tends to be a perfect choice for both short and long stay, both business and leisure travellers.
You will definitely have a truer sense of how locals actually live but will still have someone always available to assist you when you feel that the new culture is a bit too overwhelming for you.
How do the serviced apartments in Chiang Mai differ from in Europe?
Generally speaking, in the UK and Europe, serviced apartments are usually a term given to accommodation providers that offers an accommodation for 3+ days. As for the service aspect, it varies from a 24 hours receptionist to an on-call off-site management team.
In Thailand, the term serviced apartments are used more widespread and freely whereby there is no limit on how short or how long you can stay. As for the service and the quality of the apartment, it is the same as in Europe whereby the amount of service depends on the price and the management team of each service provider.
A typical room layout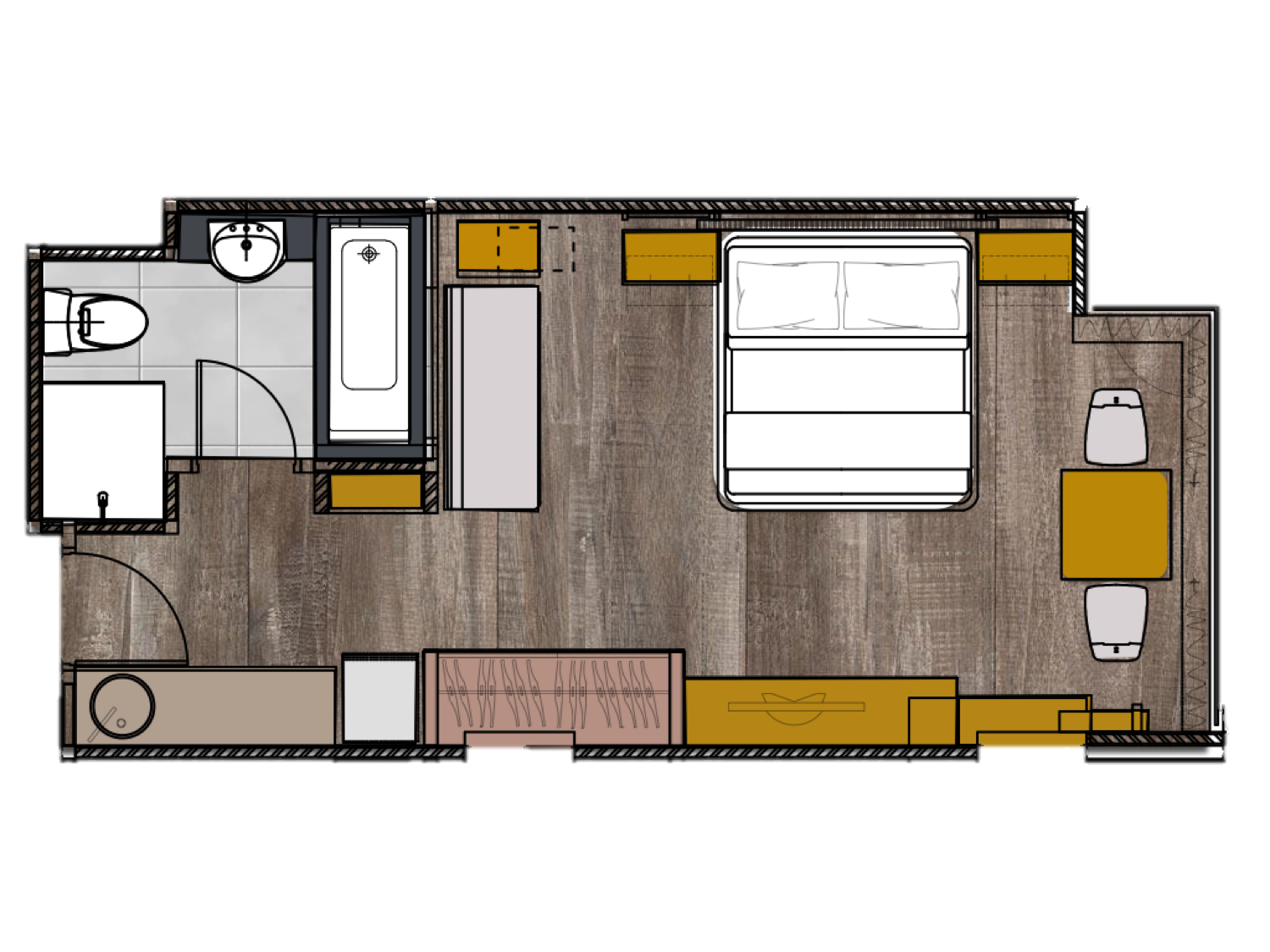 Studio Apartment would typically looks like those of a typical hotels room but with much more space, more light, a kitchen pantry with a microwave and a refrigerator so that you can make a light meal by yourself.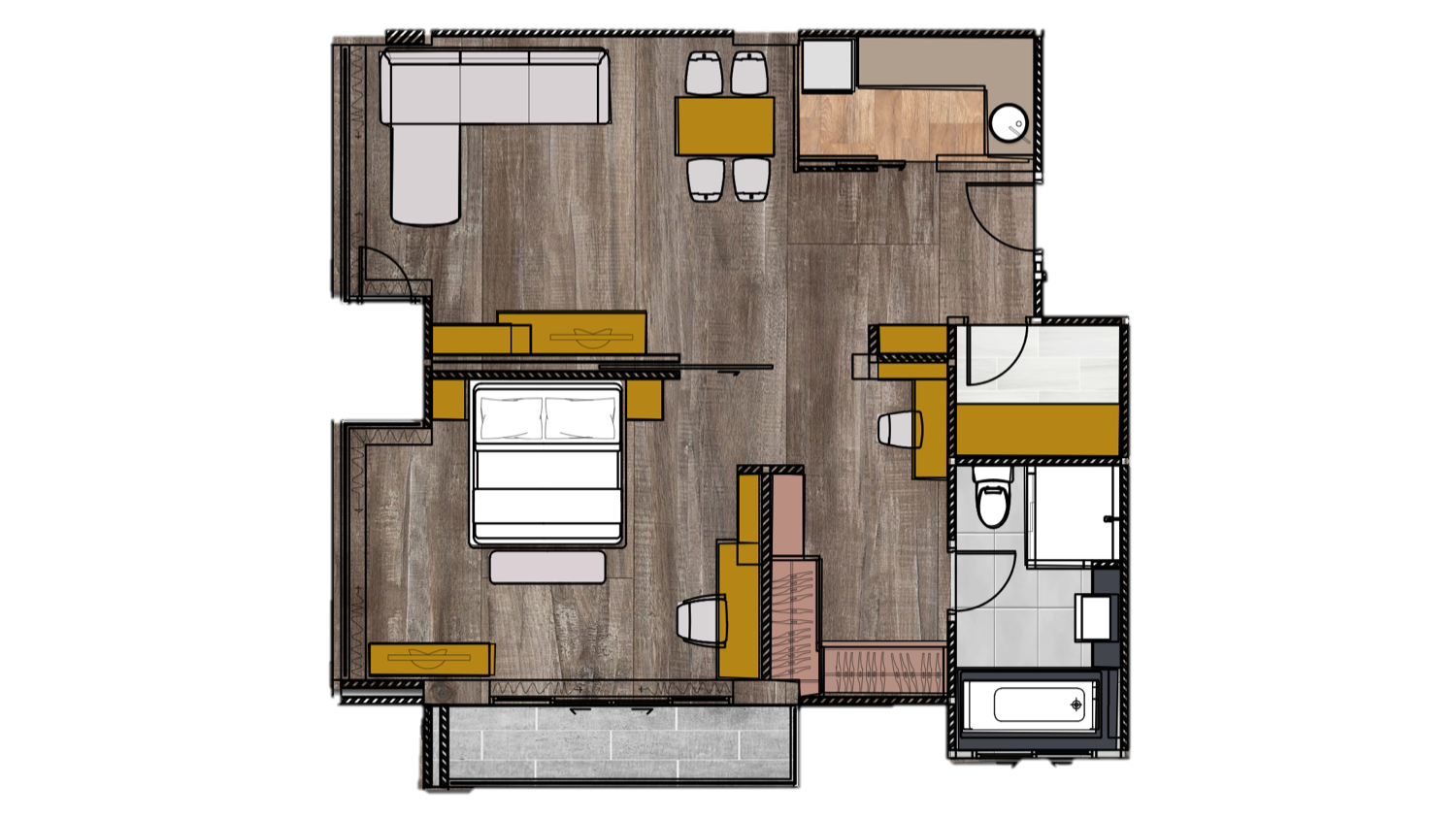 One Bedroom Apartments would typically have a private living room and some even have a fully equipped closed-kitchen that goes above and beyond what you need (from pots and pans, utensils, plates to electric hobs). The floor plan in the example is our One Bedroom Executive Apartment that comes a bit extra with a balcony, a storage room with a washing machine and a walk-in closet.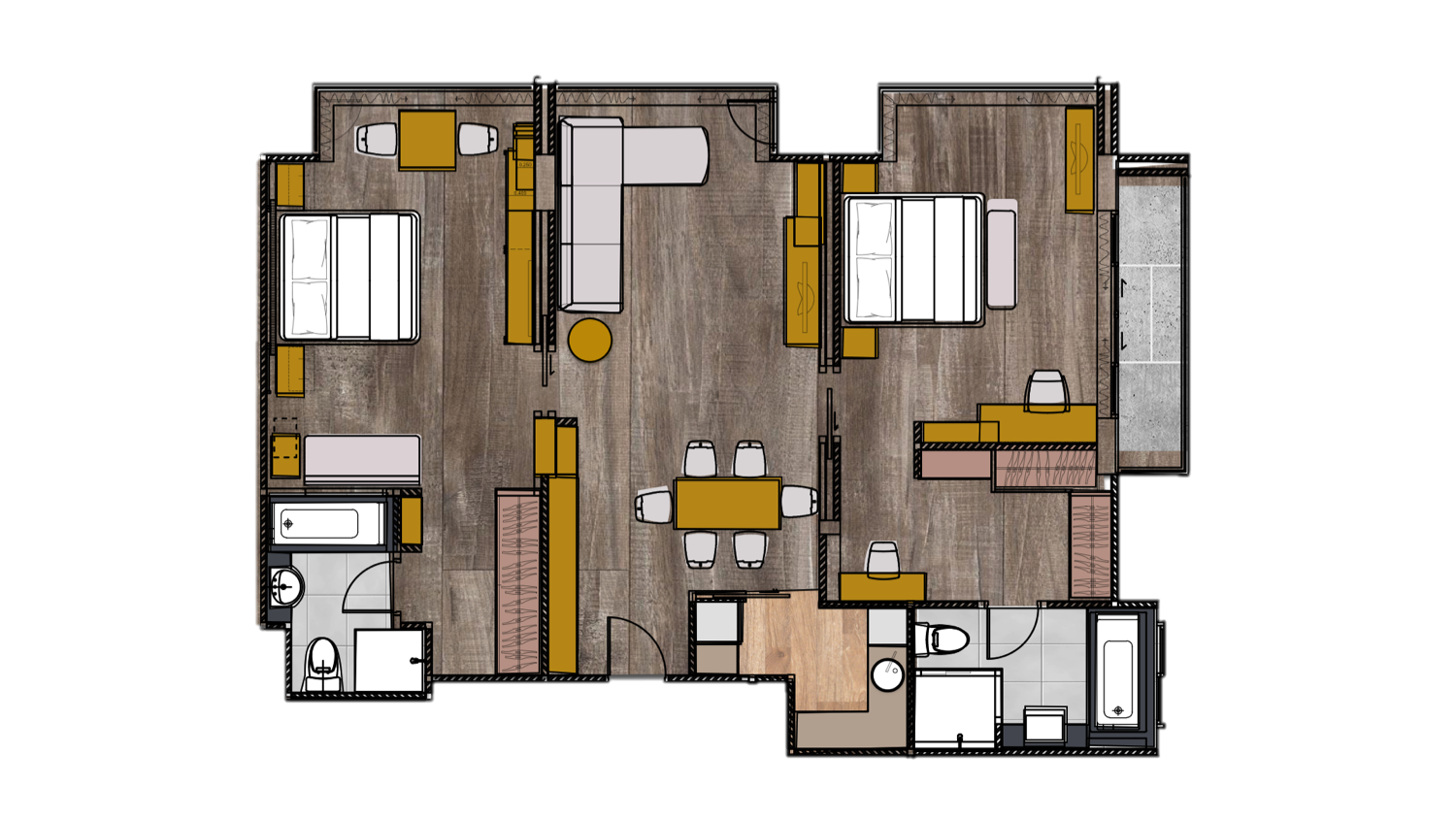 Two Bedrooms Apartments would be very rare to find, yet high sought after. This apartment type would typically have a living room as a common area with two separate bedrooms in the area. Our two bedrooms are loved by groups of families or those who would like an extra room as their mini home-office.
What about the price?
The price range highly varies in Chiang Mai. You can find a cheaper ones from 3,000THB – 5,000THB per month price range whereby it usually comes as an empty room, or you can find those as high as 20,000THB – 50,000THB per month for the astonishing touch added to the package.
At the Kannas Serviced Apartment, we offer a range at 13,000THB – 34,000THB per month with a fully furnished and a full service included. We only have 76 apartments on site so we really do care about each individual guest and try our very best to serve.
---
For more information about us, please kindly contact us via:
Website : https://www.thekannas.com/
Facebook : https://www.facebook.com/thekannas/
Phone number : +66 (0) 61-265-8080
Address : Kannas Serviced Apartment, 308 Moo 3 Superhighway Road, Tumbon Changpuak Amphor Muang, Chiang Mai, Thailand, 50300
#kannasservicedapartment #chiangmai #thailand #monthly #stay #rental #serviced #apartment #longstay #chiangmaimonthlyrental